On behalf of the staff at Milwaukee Animal Hospital, we are honored to pay respect to our beloved animal friends who have passed. We also welcome you to create a lasting tribute for your beloved pet or animal friend on our website's Pet Memorial page. Please feel free to complete the following Pet Memorial Form in Adobe Acrobat format, which requires the free Acrobat Reader to view.
Download & Print Questionnaire
---
"Gage" Forever in Our Hearts

03/03/2001 - 08/03/2013
Gage came in our life at 5 weeks of age and stole our hearts. He was a loyal companion and a loving member of our family. He had the cutest head tilt when you talked to him, like he was listening but never talked back! We miss you buddy!
Our pets lead us from patience to love, then to loss... But it is always a journey worth taking.
---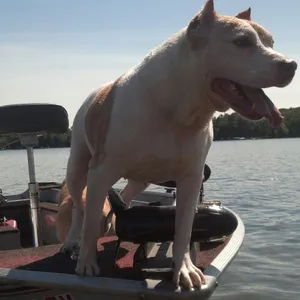 "Essence" Forever in Our Hearts
03/04/2000 - 02/21/2014
Essence was given to us by someone that was no longer able to care for her. She was the best gift we could have been given. Our "pretty girl" fit right in to our family and loved to be outdoors, especially swimming. We couldn't get her to come in from the water! We miss her terribly, but know she is watching over us. We love you pretty girl!
---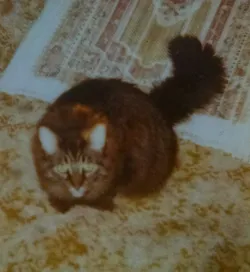 I miss you so much.
The house is such a lonely place.
Everywhere I look there is an empty space.
Where litter pans and a food dish once were
Now there are empty spaces.
Traces of where these things laid for years, are evident by a faded are
a of floor
Your toys laid from door to door
They are put away.
A memory of my mind
I'll always love you, just you two and you two alone,
Through all of God's eternities and beyond.
But for now
My heart and soul
Are empty places,
Because all I see are empty spaces.
For Miss Mae 1995-2014
Mr. Papo 1995-2011
Beautiful Maine Coon/Domestics